"Pin Drop is a wonderful and rare conception.  It provides us with a special opportunity to celebrate the short story on its own unique terms.  The perfect antidote to the sound-bite culture."  William Boyd
Pin Drop presents world-leading authors and actors reading short stories to live and studio audiences in London, New York & LA.
Our award-winning narrators include Julian Barnes, William Boyd, Lionel Shriver, Sebastian Faulks, Alistair McGowan, Prunella Scales, Ben Okri and Russell Tovey, who read against the backdrop of iconic locations including the Royal Academy of Arts, Regent's Park Open Air Theatre, Soho House, the Houses of Parliament and BAFTA 195.
Pin Drop is re-packaging the short story for modern times and revolutionising the art of storytelling. In a hyper-connected world, we bring a powerfully human experience to new audiences who embrace the uncomplicated ethos at the heart of Pin Drop.
……………………..
What's on next? 
Ben Okri & Polly Samson at Bath Literature Festival on 28th February, Sebastian Faulks at the RA on 6th March and Prof. Richard Dawkins on 23 March at Soho House.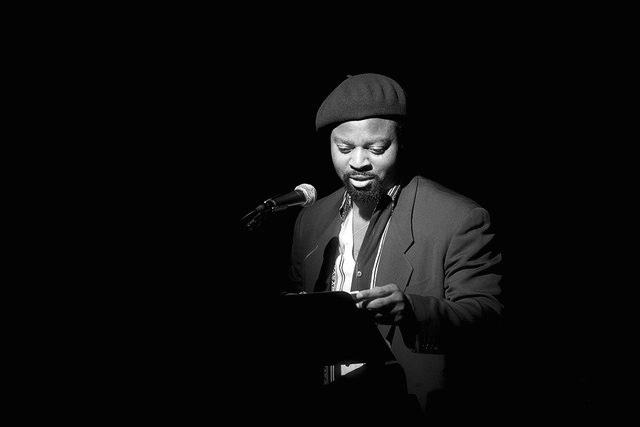 Ben Okri, author of The Famished Road, which was award Booker Prize 
No refunds on purchased tickets, unless otherwise advertised. Service fees and tax may apply. Tickets and seating are both limited and on a first-come-first-served basis. Programme and speakers are subject to change.  All Rights Reserved.